Introduction
Two-component silicone is distinguished and named for the single component silica gel.This product consists of two compnents and cures after mixing the two components in the right proportion.Generally divided into Condensation type and Addition type,the biggest difference between the two is Condensation type will release low-molecular substance and Addition type will not,So Condensation type potting will shrink during curing and Addition type potting will not.
Technical Specification
Model
Proportion
( Weight)
Viscosity-BF
( CP)
Color
Viscosity-AF
( CP)
Density
(g/ml)
Operating Time ( Min)
Full Cure Time@25
( H)
Conductivity
(W/m-k)
Hardness
( shore A)
Dielectric Strength
(kV/mm)
MT-2804
1:1
A: 2500~3200 B: 1800~2500
Grey
2500-2800
1.55±0.05
40-60
2-4
0.8
50-60
≥21

* Viscosity, curing time can be adjusted according to user requirements
Application
It can use in the high power electronic components, modular power supplies and circuit boards for potting protection,which has good heat conduction and temperature resistance. Such as LED driver power ,automotive HID lamp module power supply, automotive ignition system module power supply, network transformers, etc.
Using Guide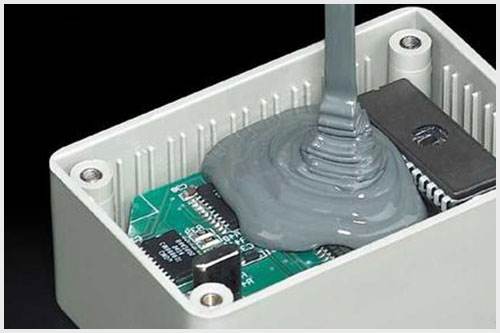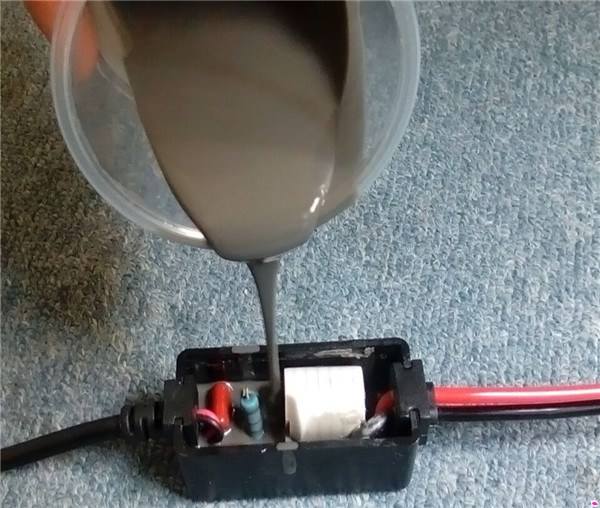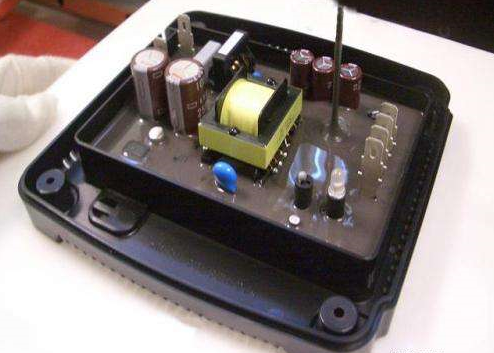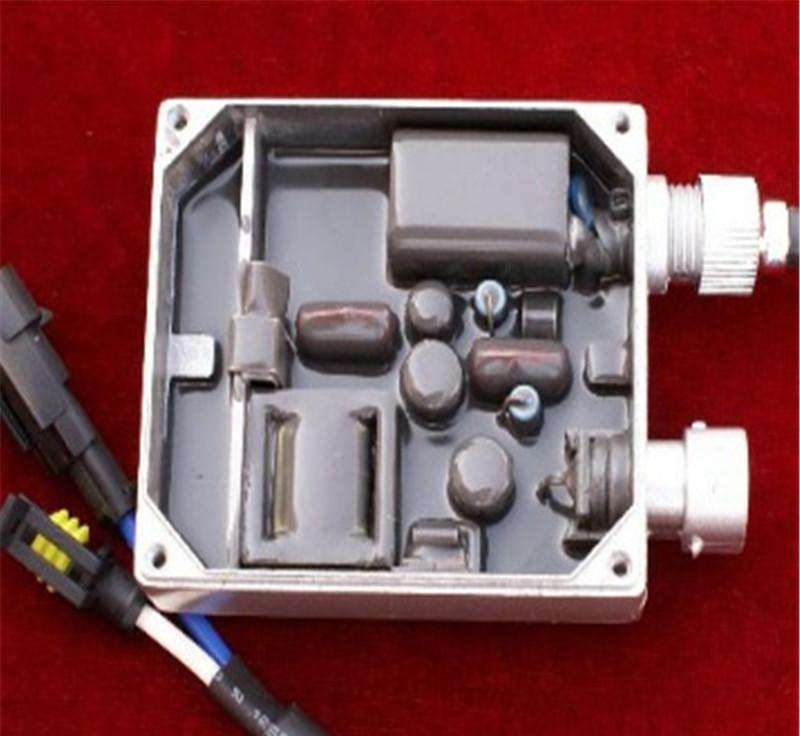 Instruction
Before use, the A component and B component in their respective containers fully mixing evenly, and then according to the weight ratio of A:B=1:1, put into the mixing tank mixing evenly
Put the mixture into the container. Curing at room temperature or heating. In the winter, it will take a long time to cure,suggested by heating curing, curing under 80℃ for 15-30 minutes , and at room temperature, generally takes about 3~5 hours curing.
Caution
① Glue should be sealed storage. The mixture should be used once to avoid waste
② This product is not dangerous, but do not eat and into the eyes.
③ After a long period of storage, there will be precipitation in the glue. Please mix evenly to use and does not affect the performance
④ Glue exposure to a certain amount of the following chemical substances will make the glue does not solidify ( little amount of the following substances will not affect the curing)
N, P, S organic compounds
Ionic compounds of Sn, Pb, Hg, As and other elements
Containing alkynes and vinyl compounds
In order to avoid the above phenomenon, the use of the circuit board as far as possible to wipe clean the remaining rosin, try to use low lead content of solder. It can also use three anti - paint soaked, and then use glue
⑤ Before a large amount of use,Please try a small amount of trial to confirm Is it appropriate
Packing
50Kg/set
Customized special package
Storage And Transport
① This product storage period of 2-3 months
(
25℃
).
② Such products are non hazardous and can be transported in general chemicals